Positano Italy – The Cliffside Village of the Amalfi Coast
Positano Positano, the beautiful Positano! Welcome to Part 3 of my Amalfi Coast Travel Experience! I know you have enjoyed Part 1 – Ravello and Part 2 Amalfi city, but 3  is my absolute favorite!!! So much awesome experiences happened in Positano, which made our day trip here very memorable.  So for our second day in the city of Amalfi, we took a ferry to Positano! We actually barely made it to the ferry that departed at 9:30am. Thankfully the hotel that we stayed at was only a 5 minute walk. You are suppose to buy your tickets ahead of time before boarding, but we took a chance and saw if we can purchase tickets on the boat. I was dressed pretty fab and in Italy dressing nice can go a long way. In this I will let you know what are the things to do in Positano and all about this Cliffside village of the Amalfi Coast!
"Nel blu dipinto di blu! Felice di stare lassu!" ~ Volare by Dean Martin
GETTING TO POSITANO, ITALY
Last year, I got to hang out a bit with the captain of the boat -the area where no passengers are allowed, and I got to take a picture with the captain during the ride too. It was awesome! This time I enjoyed the sights from my seat! The ride there is so beautiful! I recommend getting in line to board early so you can get an outdoor seat at the top level! We sat in the inside level because top level was already full.
Last year, we were at the top from our boat right from Capri and it was meraviglioso!!! A one-way ticket from Amalfi to Positano was 20 euros or maybe a little less for the both of us. Positano was the next stop from Amalfi and the ride in total was about 30 minutes! As you approach Positano, brace yourself because the beauty is indescribable! Everyone rushes to the windows and takes a whole bunch of photos and selfies.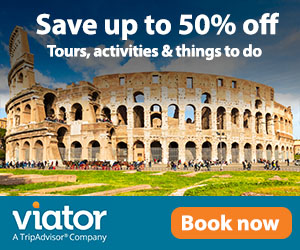 POSITANO – FIRST IMPRESSIONS
As we got off the boat, our first stop was to look for a hat for my husband. The sun was not strong, but he wanted a hat to wear. There are plenty of stores that sells hats near the port. Sometimes they can be pricer than what you would get in Rome, but it still was not too bad. He got a fedora hat for 10 euros. Then our next stop was gelato so we can enjoy something refreshing as we walk around and enjoyed the sights. Positano is a very classy and chic town. I highly recommend that you dress the part – not over the top but resort type wear. You will get better service this way. More to come on that.
Positano goes on an incline. So definitely wear comfortable shoes. I brought both heels and sandals. Heels?! Yep that is right! Even when I go to Italy, the majority of the shoes I pack are actually heels! I love being tall! and I love heels! What's my moto: Everyday is a fashion show and the world is the runway! What I do is bring a fashionable clothing bag like Zara or Sisley and put my flats in there. When my feet are tired, I switch them out. So in photos, it looks like I go shopping all of he time! 🙂 And if we go to dinner, I have nice shoes to wear too!
FOOD & DRINKS – FRANCO'S BAR & BRUNO'S RESTAURANT
There were 2 places I had to see while in Positano. One place I had to see  for the view Ville TreVille. I did not know what it was, but I was following a girl on Instagram who lives in the Amalfi Coast and she constantly posts pictures of this particular angle. We found a taxi driver who was really nice and asked him is the place worth seeing. He said it is definitely SPETTACOLARE  and would be 20 euros each way!
That is quite alot for distance that was not terribly far. But it seemed like it would be a little bit of a walk by foot from what the driver had explained. Because we were hungry so we asked him where does he recommend we eat good, but not too expensive. He recommended Bruno's which was not far by foot! So we decided to give Bruno's as try! We recognized this street from last year when we were in Positano briefly. This was the same street that took us to the 2nd place I had to see and YOU MUST SEE!!! Franco's Bar!!!! OMG you have to read my review of Franco's Bar here! It is so amazing and beautiful and part of LeSirenuse Hotel! You can see videos of this place also in my review!
When we got to Franco's Bar it was closed! There was a sign that said that they open back up at 5pm! I told my husband we are definitely enjoying cocktails and the beautiful view here this evening for sure! We stumbled across this place last year when trying to catch the last bus back to our hotel and this place stopped us dead in our tracks! I wanted to stay so bad. So a few months before the trip I used google maps and traced our foot steps and found the name of the bar. So as we are walking on the same road as Franco's Bar, we came up Ristorante Bruno!! It was perfect because of there outdoor seating! They actually had one table left for us to eat outdoors!
We waited a few minutes as they cleaned off the table! We were actually seated by Bruno, the nephew of the actual Bruno himself! He was so nice and funny! I first ordered a glass of slightly dry white wine and enjoyed it as I enjoyed the beautiful view! The weather was perfect that day! My husband and I both ordered the same dish – Pasta al Vongole (clams) but slightly different. There were two options – cheese that is similar to parmesan and my husband got a different cheese that was similar to pecora (sheep). Both pastas was SOOOO GOOOD!!! Trust me! Order that pasta! My husband still says to this day, that was the BEST pasta he has ever eaten!! It really was and we ate slowly to savor every last bit. We will definitely go back! The price was very good too for Positano! I believe it was 15 euro plate.
THE BEAUTY OF VILLE TREVILLE HOTEL
As we began wrapping up our wonderful lunch, we called the taxi driver to pick us up and take us to Ville TreVille. We said good bye to Bruno and took a picture with him and headed over to the beautiful oasis. After lunch we called the taxi driver company to take us to Ville Treville! The taxi ride was $20 and it literally took about 5 minutes of driving. You could technically walk it but you have to walk two of the winding curved streets. People walk all the time though. So when we got there we discovered that this beautiful place is actually a luxury hotel villa! We get there and I explained how I wanted to see this viewpoint that I had seen on Instagram. The people that greeted us were very nice but i got the impression they really don't just let anyone walk in there, but the gentleman said sure he will show us it.
So WHY do I always dress nice in Italy?? I always tell people who go to Italy, always dress nice because it can go a long way in Italy from our experience! In my experience I feel that we have really wonderful experiences from the locals because we dressed nice and not looking like bums. Please do not go to Italy or especially the Amalfi Coast dressing like the people I saw their getting off the ferries in their Maverick and Bulls basketball Jersey's! Yes, I am not kidding! FOR REAL PEOPLE?!?! Do you not realize where you are vacationing at?! So what ended up happening is the gentleman gives us our own private tour of the entire villa in the heat of the day!!! He was so so nice and was not in rush, he gave the history and all this info about each part of the villa.
So there was areas of the villas that he couldn't take us due to the privacy of the "guests". We asked if we could take pictures. He was kind of hesitant, but said yes as long as we understood that no one of the "guests" are to be in our photos for their privacy. He really emphasized this so to me that meant there could be some VIP or high profile clientele staying there. Rooms go for 1500 euros a night!
After we the tour was done, we thought that he would escort us out and tell us goodbye. However, he stated we could hang out a bit on our terrace if we would like and have a drink! He then walked us to that BEAUTIFUL viewpoint of Positano that I saw on Instagram! It was more BEAUTIFUL than I imagined! We took so many photos!
We asked for a drink menu and ordered 2 sorbets and waters. See how fancy the place was we did not want to order food because the menu had no prices and that is usually a sign. The waiter comes out dressed in all white and pours us a bottle of water and then they brought out our sorbet! It was big!! We were not expecting this size of sorbet but it was the BEST sorbet we ever had!! We enjoyed every last drop!
We were quite nervous to see what the bill would be seeing how nice quality the glassware and everything was. Then the head guy comes out and says "Today you are our guests and the bill on us. Stay as long as you will like, here is the code to Wi-Fi! You are guests for the day!!!" We were floored!!! We couldn't believe how nice they were to us!
 So we stayed a couple of hours and took it all in. My husband went to sleep for a bit and I just took a million photos and enjoyed the sights! We did not want to leave! THEN the guys comes out and asked us if we were staying for dinner! We were not sure if it was on the house too, but to be safe because we figured the price would have been out of our budget, we kindly declined!
However, the restaurant practically sits off a cliff! Beautiful!! Upon our exit, the gentleman that gave us the tour printed off info for us on Amalfi Coast and left us with their business card and brochures!! This was so sweet and unexpected. We gave him tip for all that he done for us! We will definitely be back for another visit at Villa TreVille.
Before we left, I changed into something nicer for Happy Hour! I brought my Hipknoties Multiway Garment and created a chic cocktail look! You can see more photos of my dress I created including a 15% coupon code here. We walked back in the curvey roads because we didn't want to pay for taxi ride. The taxi driver that recommended us lunch in my earlier post  saw us and picked us up and said get in!
He took us back to that area and said "you  don't owe me for the ride! Enjoy your stay! " How cool was that especially because his taxi was a fancy unmarked white Mercedes and to get dropped off in front of a little crowd…priceless! BEST DAY EVER!! So then we made our way to Franco's Bar – the bar that is part of the Hotel Le Sirenuse! Definitely check out my review with photos and videos here! It was the best Happy Hour ever!
We also discovered a new viewpoint in Positano that was absolutely beautiful! We did not venture out this area last year! It was a different angle of Positano and we were pretty high up! To get there you have to walk up at an incline! It is about a 15-20 minute from the area near Franco's Bar.
The view is definitely something to see! After taking a few photos, we went to a bus stop and took the bus back to Amalfi. The last ferries back to Amalfi usually departs at 6pm. We wanted to stay in Positano as long as possible.
Thank you for reading and reliving this journey with me! For info on tours to do while in Positano click here! I love Positano and I am sure you will love it too! Check out Part 4 and finale of my Amalfi Coast Travel Experience where I will be featuring the famous Island of Capri!