Hoops I Did it Again!
This post was sponsored by JTV.com. I was paid for this post and received JTV.com jewelry pieces as compensation. However, all thoughts and opinions expressed in this post are 100% my own!
Hey Fashionistas!! So summer is in full swing and there are so many cute summer trends that I am excited about! You probably saw my recent post about the ruffle trend and if you did not, you can check it out here. Today I talking to you about a jewelry trend that has been spotted amongst the hottest celebrities this season. As mentioned in fashion magazines, celebrities from Jennifer Lopez, Kendall Jenner, Kerry Washington & Gigi Haddid have been spotted wear hoop earrings!!! Yes, the trend that I remember sporting in middle school & high school has returned! In actuality the trend has never really went away. It has always been a classic piece amongst many trendsetters. But definitely this season it has came back full force!
I am excited to talk about a company called JTV an online jewelry store that carries a wide selection of jewelry including hoop earrings in 14K and 18K gold, sterling silver and all sorts of sizes and styles to meet anyone style preferences. When you think about hoop earrings, you may automatically think of the huge simple round earrings that Jennifer Lopez and Rhianna have been spotted wearing. Those are not the only styles of hoop earrings out there. This season hoop earrings have taken a sort of twist as you will see soon. Hoop earrings can have multiple hoops, hoops with precious stones, twisted, different colors outside of gold and silver and engraved designs on them as well. JTV carries all these types of hoop earrings – more than 1,000 options and I am sure you will find something that you love like I have!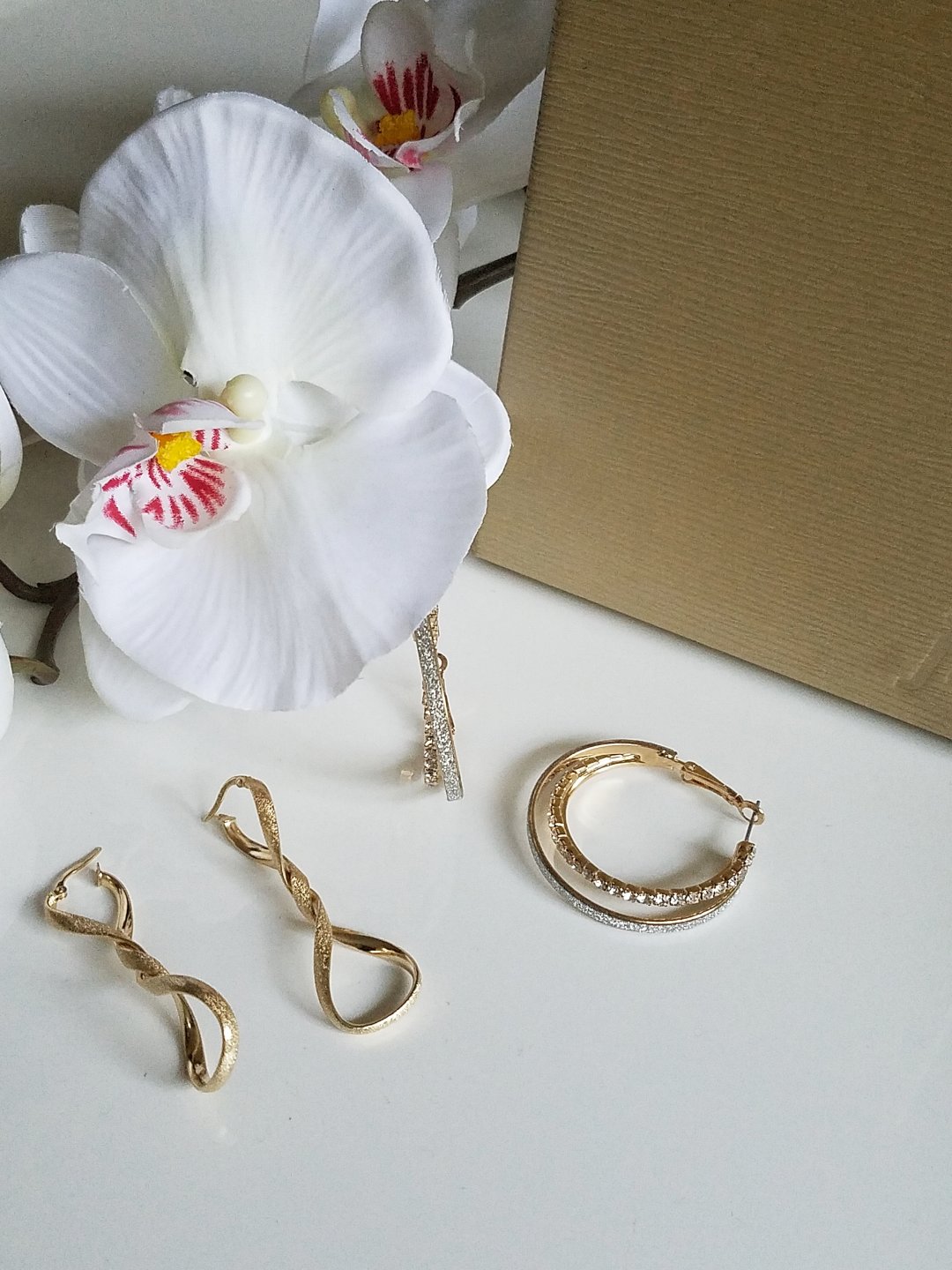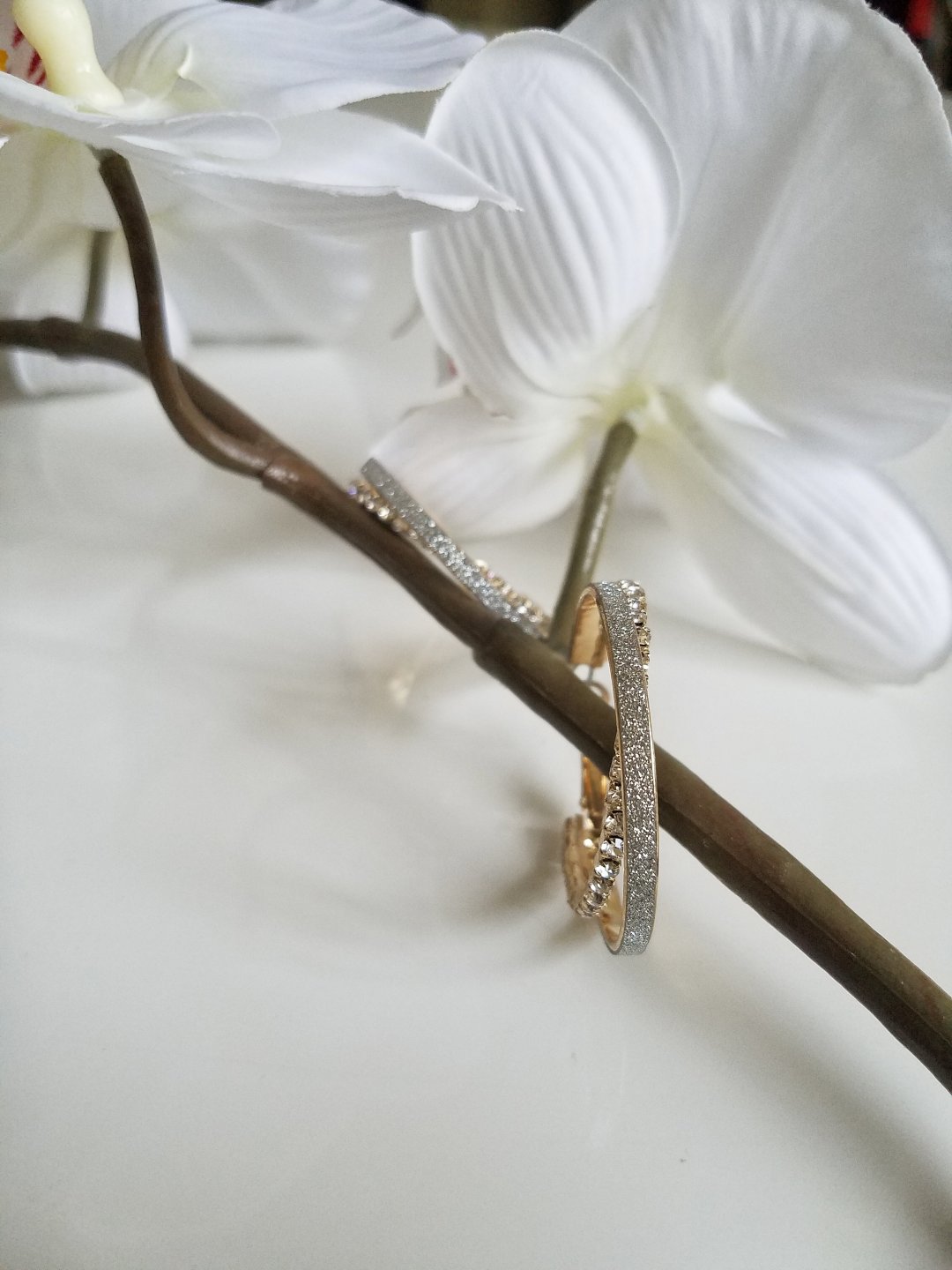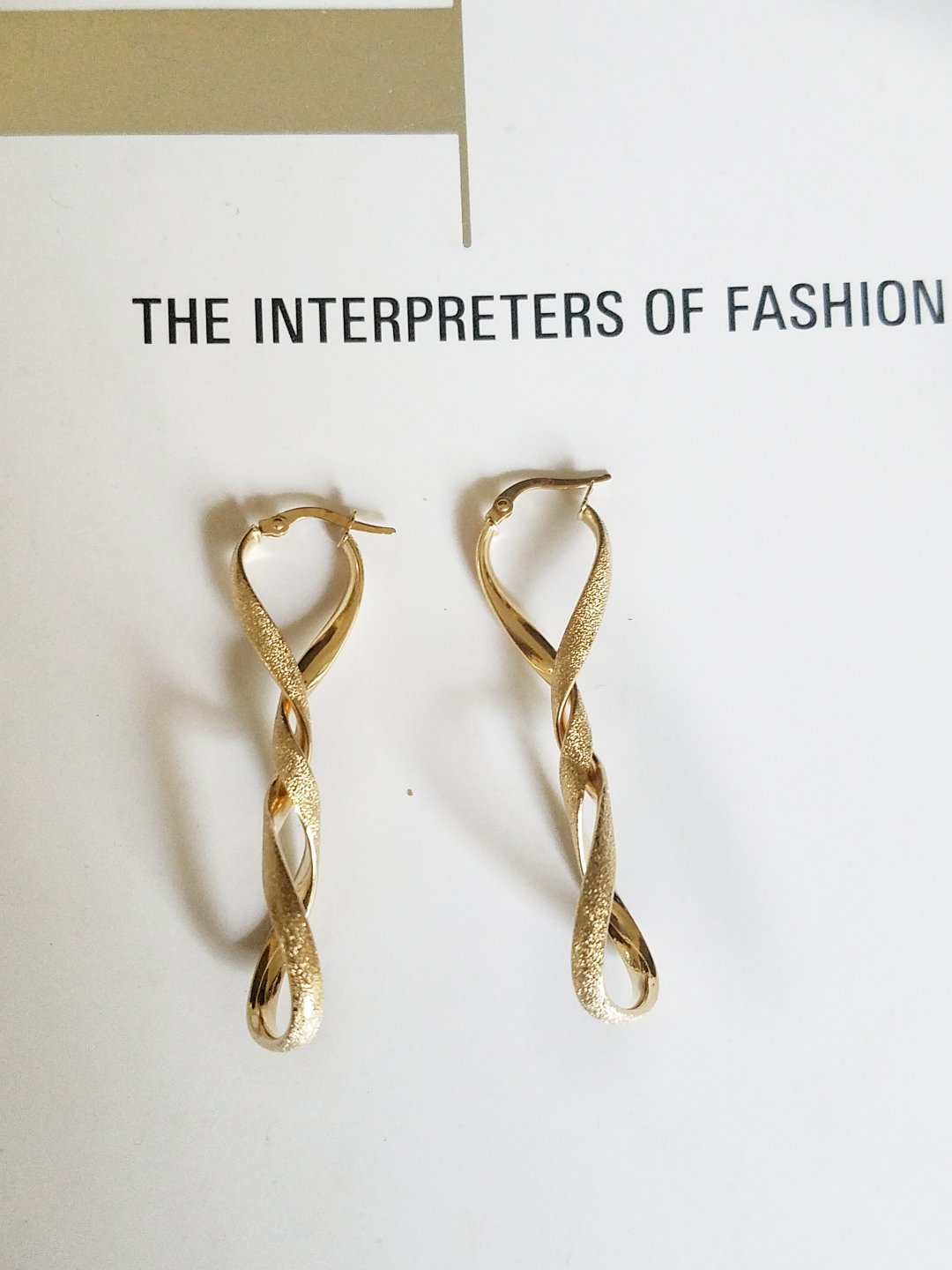 When it comes to hoop earrings, I do like both silver and gold, but I do lean more towards gold earrings! I was attracted to a few JTV's non tradition hoop earrings and my first pair found here is a White Crystal Gold Tone set! This has two hoops with crystal and bit of silver. With me loving to standout, I felt that this pair added some extra "oomph"! When I first got it, my husband immediately loved it and I did too! The crystal gives it a nice shimmer. I feel the size its good – not too big or small but noticeable but not to the extreme. You can style these with about anything for any occasion. Dress, jeans, shorts or a skirt. I styled it with this gold romper.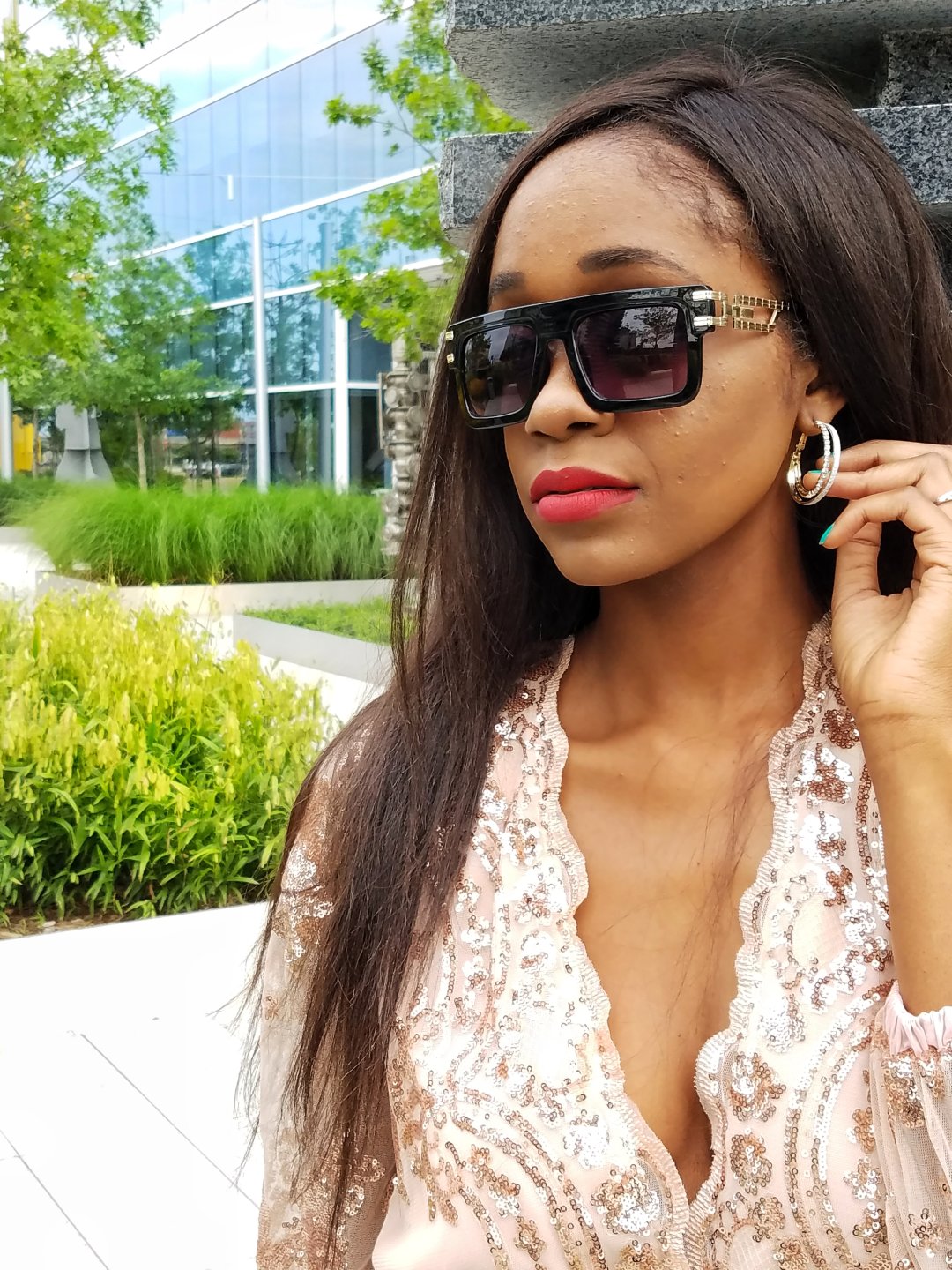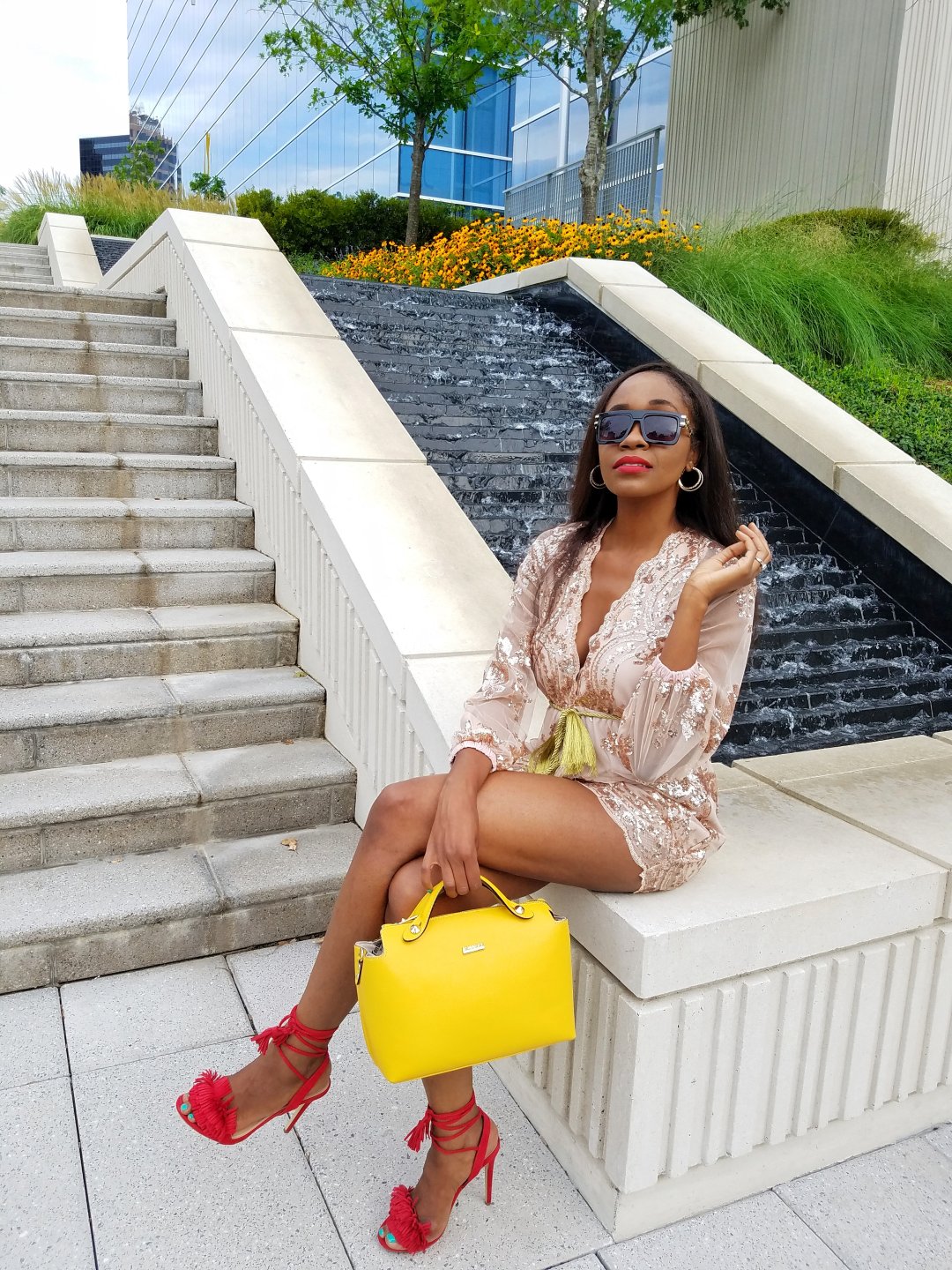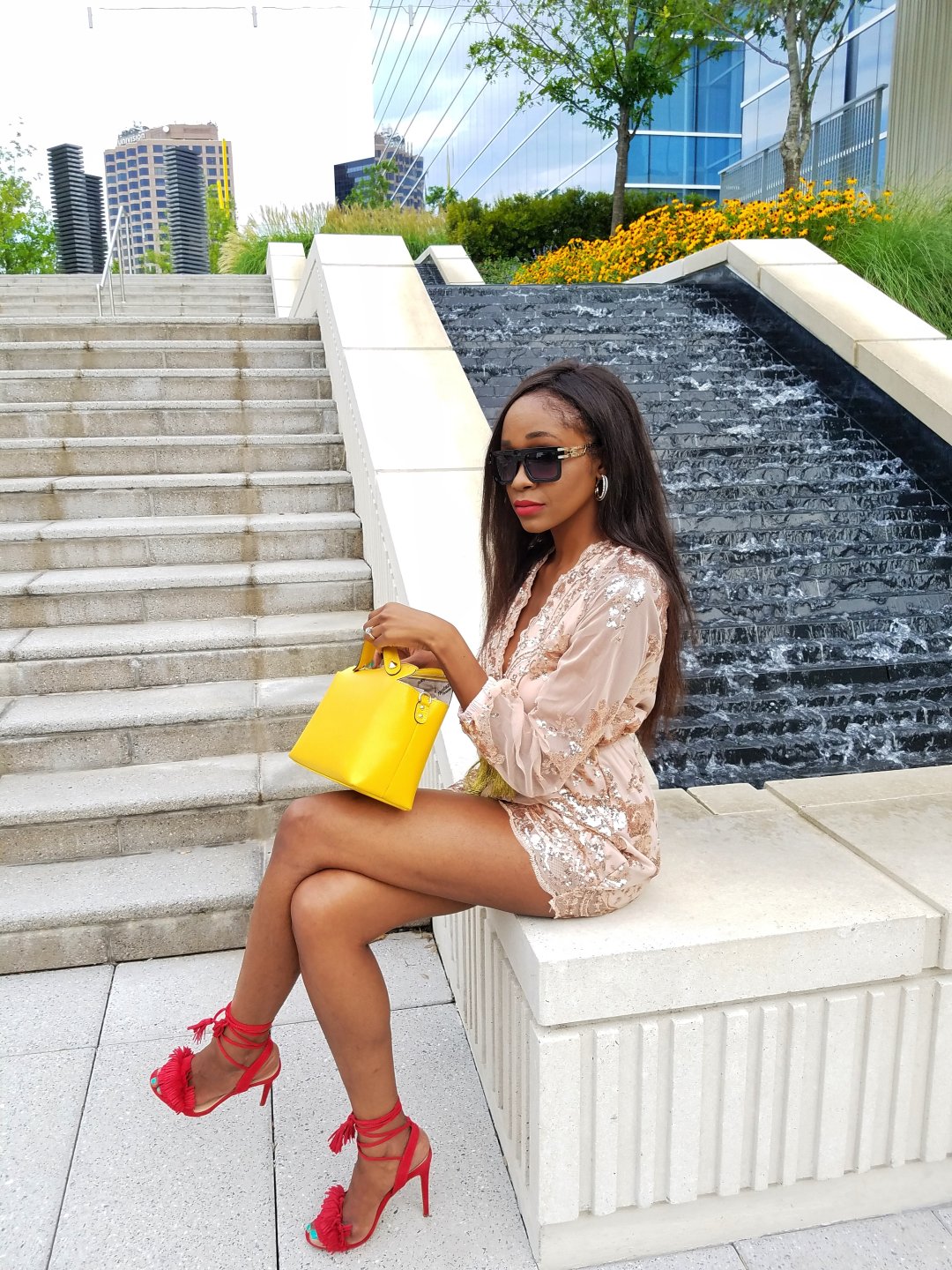 Now this second pair I was attracted to it because it is a very unique pair I don't see a lot of people where! The 14k Yellow Gold Twisted Tube Hoop Earrings was made in Italy and is definitely a showstopper! I love the fact that the earrings is not all smooth. It has a hammered texture which kind of gives it a bit of sparkle in the sun. This pair you can dress it up or down and looks great on anyone. The earrings are not heavy and very comfortable too.
Outfit Details: Romper | Bag | Heels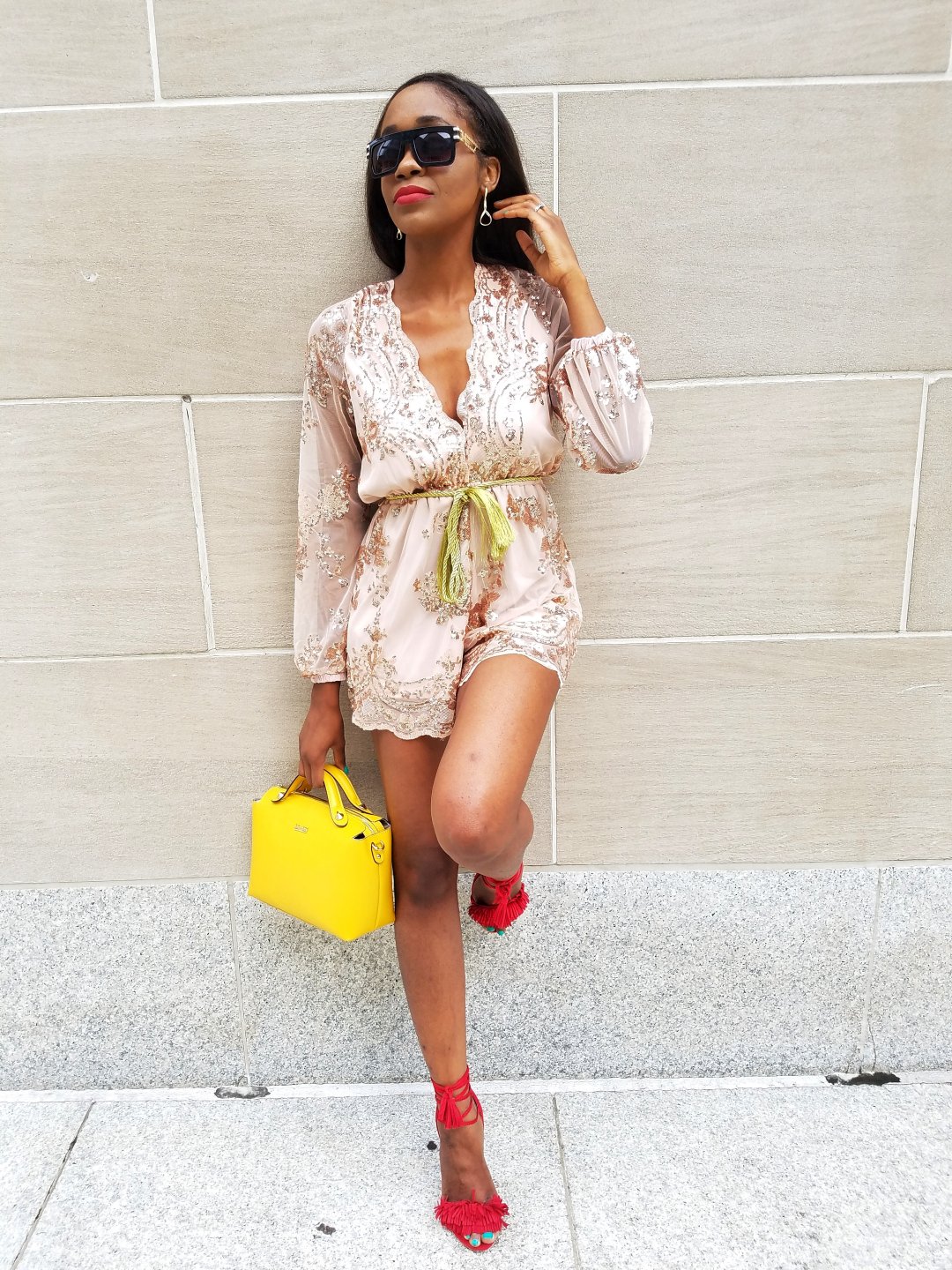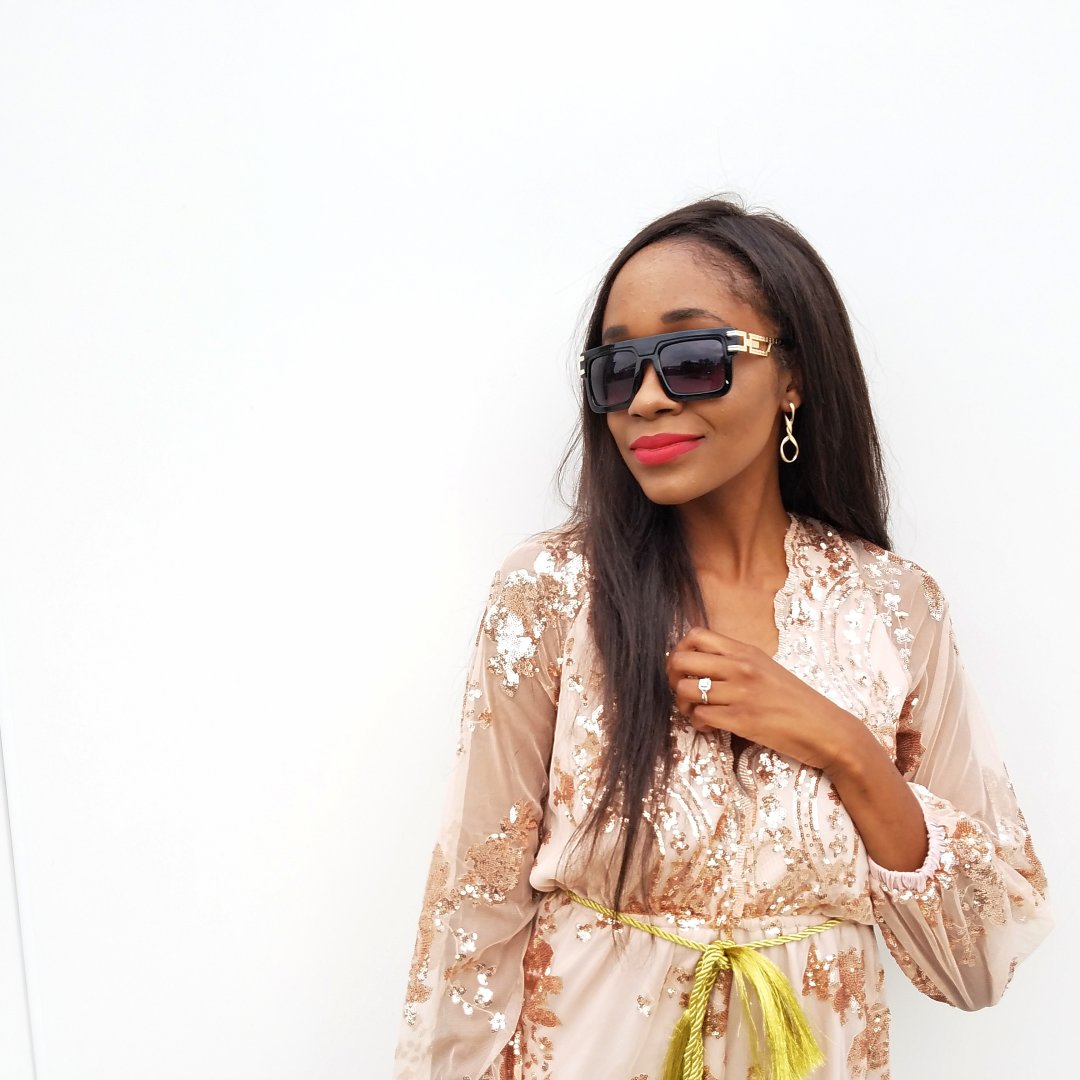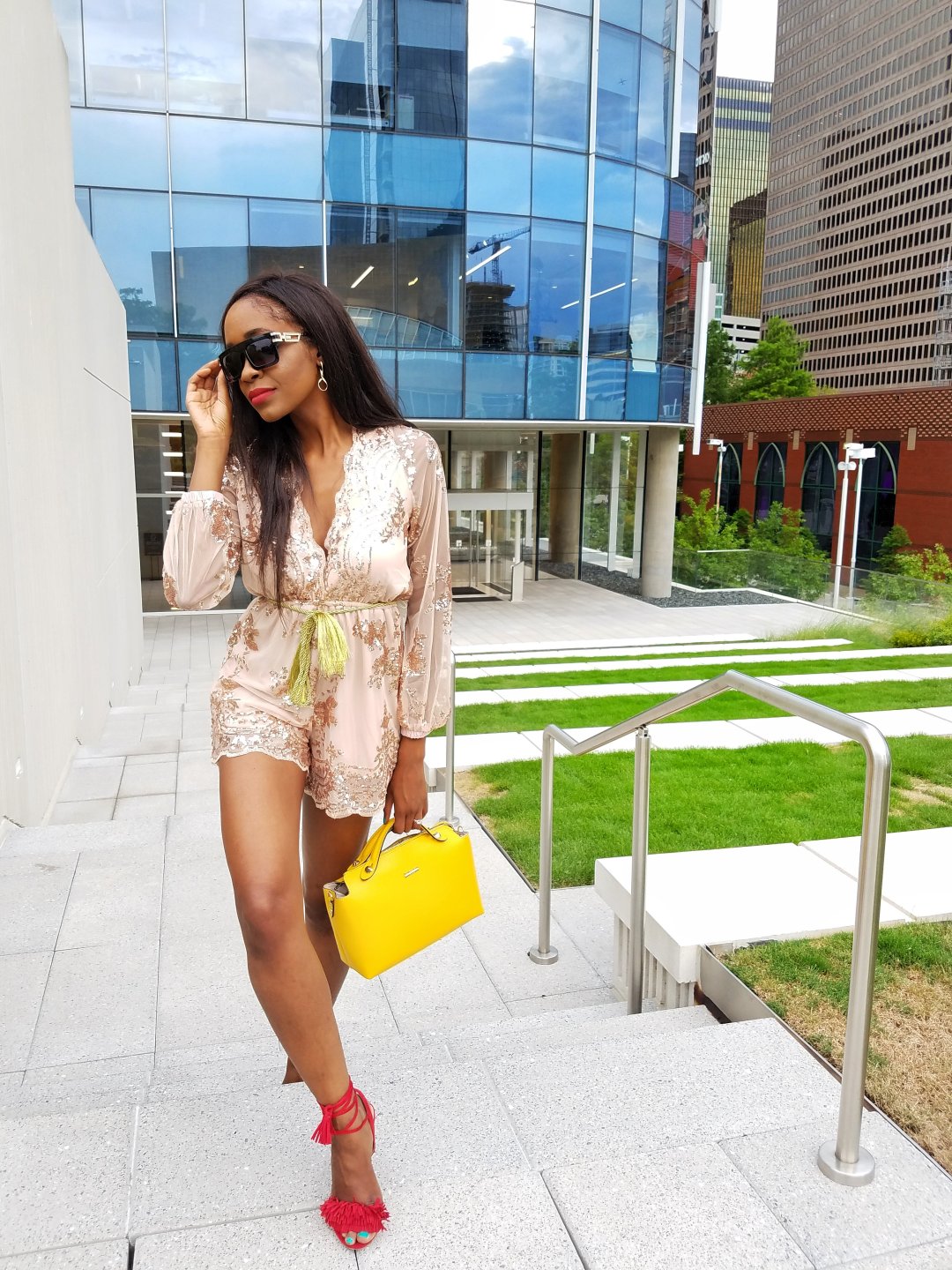 So definitely check out JTV! You can definitely find any piece of jewelry that you need for any occasion whether it is for yourself or a gift. They are constantly have sales and the price range can suit everyone's budget!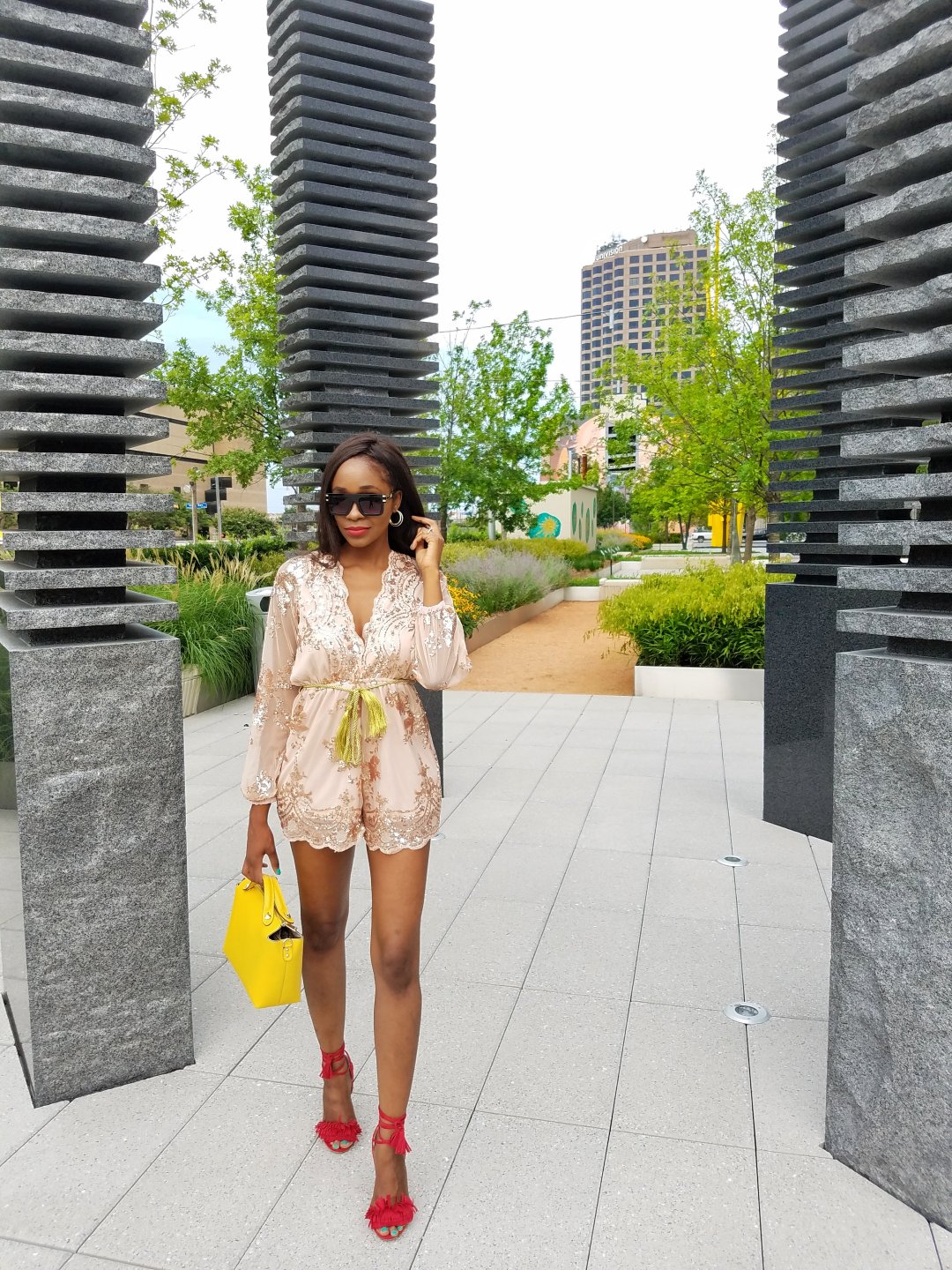 My blog may contain links to other websites. I am not responsible for the privacy policies of those other websites. When you click on a link, your information may be collected by those websites so I encourage you to read their privacy policies.
Affiliate links are not associated with JTV.com
Stay fresh & FIERCELY you!
P.S. Let's meet up on Instagram, Facebook , Twitter & Pinterest